5 trends in landscape architecture from Chelsea Flower Show
Biggest celebration for all garden lovers in the UK is the annual Chelsea Flower Show, which even in the face of the upcoming Brexit, makes a great impression and is a unique source of inspiration. Out of many of the ideas in this post, I decided to focus mainly on trends in landscape architecture.
There is nothing to compare British gardening market, calculated at 5 billion pounds (Garden Retail Market Analysis Report 2014), or culture and the cultivation of green by the islanders to the Polish. I do not know if ever we reach such a level of development in that regard, although as a landscape architect, I see the first swallows of positive changes.
Let's move on to flowering Chelsea, where in 2017, instead of 28 show garden was only 8. The official reason for this? Brexit. Interestingly the vacated space busily occupied with all sorts of differently coloured rakes, wellingtons, plants, pots and very interesting decorative items.
While the contest itself won the Rocky implementation for M&G set in the realities of the Maltese quarry. It is designed by well known to the public, landscape architect James Basson, who lives in France. As in the case of the other 7 work philosophy behind the winning design had to be told. And do you really need a garden of words, or the great metaphors? Or maybe it should rather provide inspiration for visitors? Me this year (2017), Chelsea realizations do not convinced. However allowed me to extract 5 trends that I think will shape the landscape architecture in the coming years.
Trend 1-biodiversity

The British produced a lot of plants that can seem unattractive. Maltese cross, cornflowers, sage , etc. The aim is to attract as many insects and small birds as possible. It all fits in the frame, although at first glance it looks like it has been planted erratically.
Trend 2-structured chaos
Therefore, the second trend I named is an ordered chaos. Everything is scheduled. In the simple framework of paths or edging discount places another free, multi-compositions of plants.
Trend 3 ? low maintenance garden
Garden is a pleasure, but also a lot of duties, especially if you do not use the right technological solutions, such as automatic irrigation, or mowing robot or you will select plants that require exceptional care. Meadow is one of the possible solutions that simplify taking care of the garden.
Trend 4 ? gadgets
However, the meadow itself, especially in winter, is not very interesting. At the Chelsea Flower Show, I saw decorative elements that, I do not know why , in our country are not common. Maybe except for the ball. However, in Great Britain, we come across a really interesting garden design, which is an ideal alternative to expensive sculptures. I hope that this trend will come to Poland one day.

Trend 5 ? vertical gardens
We build gardens not only horizontally, but also vertically. These solutions can be found in Poland. The technology of green roofs and vertical gardens not only provides aesthetic value, but in large urban agglomerations is a way to counteract air pollution or temperature regulation.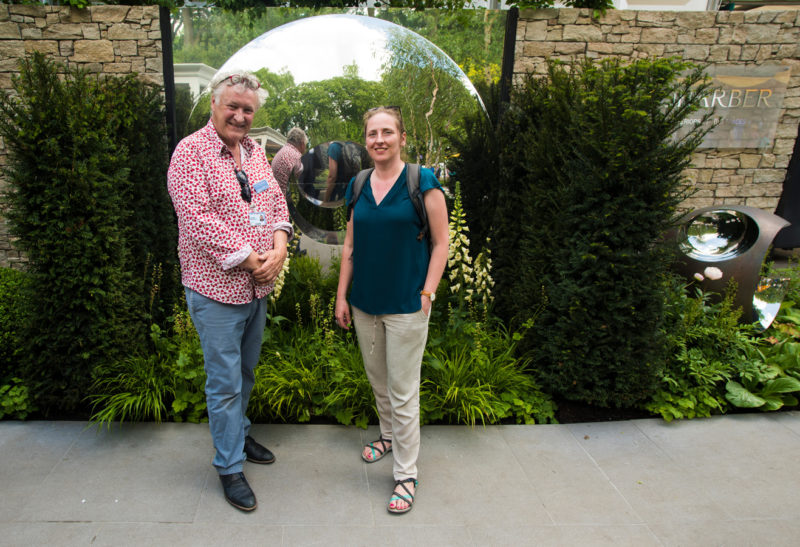 This is my 5 trends from the Chelsea Flower Show 2017, which in a nutshell say that we want to have the most beautiful, chaotic orderly garden, where we will work as little as possible, give as much as possible to nature, partly we can build it vertically and decorate with decorative elements.
---
---
You might also like
---